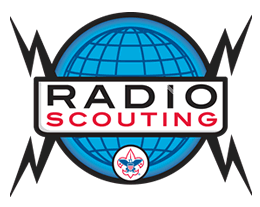 We are excited to announce the start of a new net, The Denver Area Scouts Net. This net is scheduled as follows:
19:30
1st and 3rd Sundays each month
449.450 MHz repeater: 103.5 Hz CTCSS required/127.3 Hz CTCSS transmitted
open to all (boy and girl) Scouters, and anyone else with an interest in scouting.
The net to be an open forum with discussion around scouting (of course!), scouting related activities such as Jamboree on the Air, the World Scout Jamboree, and local Radio Scouting opportunities. We will also announce upcoming scouting events in Denver.
The net control operators will be George, KA0BSA and Roy, KB0RFF. Both are heavily involved with the Denver Area Council of Boy Scouts of America. George teaches Technician license classes monthly at Colorado Adventure Point (the Council's activity center) and Roy is our RMRL Chartered Organization Representative for Boy Scout Troop 3 in Aurora.
Please join us and get in on the scouting fun!
Some of the upcoming Radio Scouting opportunities and events:
ARRL Kids Day – June 15
ARRL Field Day – June 22-23
World Scout Jamboree – July 22-Aug 1 – Schedule from K2BSA to follow.
Denver Area Council Jamboree – Sept. 20-22
Jamboree on the Air – October 18-20
More to follow as events get closer.
If you have questions, please email Roy at or George for more information.