By Steve Cosentino, KD0WMO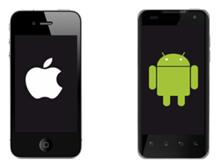 The topic for the Preparedness Net on 1/20/2018 was about apps that you use as part of your preparedness strategy. The RMRL expressed interest in publishing the list that we compiled, so here it is. Most apps are available for both platforms: iPhone and Android. Most are free unless otherwise noted.
Weather:
Quite a number of people mentioned their favorite weather app, and among those mentioned were:
Weather Underground (local to your neighborhood, free on both platforms.)
Weather Radar:
MyRadar Weather Radar (free and paid versions, both platforms.)
Dark Sky – Hyperlocal Weather (Android) $2.99.
Dark Sky Weather (iOS) $3.99.
AccuWeather (free and paid versions, both platforms.)
NOAA Weather Radar & Alerts (Android, although iOS offers several NOAA Weather Radar apps.)
Maps:
Google Maps – free on both platforms.
US Topo Maps Pro (Android $11.99) ATLOGIS Geoinformatics also offers US Topo Maps free on the Android platform. (They do not appear to offer any iOS apps, although there are plenty of topographical map apps to select from on the iOS platform.)
Offline Maps & Navigation (although this is the specific name of a free Android app, there are plenty of offerings in this category: Google Maps and others have offline options.)
My GPS Coordinates –  free on both platforms.
Google Sky Map (Android only, free, however, both platforms have a plethora of star gazing apps available, ranging in price from free on up to aviation-class maps that cost over $100.)
Ham Radio:
QRZdroid, now known as QRZ for Android is available on Amazon for free at this link: https://www.amazon.com/QRZ-for-Android/dp/B00805DDZ6 (We couldn't find the QRZ android app on Google Play, but found an app called HAM Radio World Prefixes.)
QRZ Callsign Search is available for the iOS Platform (free.)
RepeaterBook (a free Repeater Directory) is available on both platforms.
Ham Radio Dipole Calculator by Haydn Brook, Free on Android. There are antenna calculators for the iOS platform ranging from $.99 to $2.99.
Ham Clock – both platforms have a free app called Ham Clock, although they are from different developers, they both provide local and UTC time, a handy tool for all hams. Free on Android, $.99 on iOS.
Police Scanners:
Scanner Radio (logo is orange circle with HT scanner, available on the Android platform, offering a free and paid version.)
Broadcastify (free and paid versions on both platforms.)
Scanner 911 (free app on Android platform, although there are a plethora of scanning apps, both free and paid, available on both platforms.)
Medical:
Red Cross – The American Red Cross offers a multitude of apps, ranging from Blood Donor to Earthquake, Hurricane, Flood, and Tornado preparation apps for both platforms, all free.
WebMD – WebMD offers a variety of apps for both platforms including general health information and specialization apps.
Miscellaneous Apps:
Wild Edibles* – Android $4.99, iOS $5.99.
SAS Survival Guide. Lite version free, iOS and Android full version $5.99.
Zello – walkie talkie app available free for both platforms
*Other apps of this type are free.
The Preparedness Net is hosted by Steve Cosentino every Saturday morning at 9:30 a.m. local time on the Colorado Connection repeater system, a unique statewide two meter linked FM radio system with additional coverage into adjacent states.  The Colorado Connection, consisting of 15-repeaters, is a 501(c)3, relying on donations and volunteers to keep the system operational.