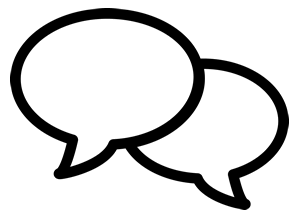 We are considering different ways to make our weekly nets more interactive – something more than just members checking in.
Update: On the last Monday of the month, share your ham radio related activities for the past month as you check in.
What are your ideas? What would make you say "I don't want to miss the RMRL net!"
To get the ball rolling, here are some ideas we are kicking around:
Ask the expert: Members would e-mail us with a ham radio question. Each week a question would be thoroughly answered on the air.
On air meeting once a month or every couple of weeks— members who check in would be welcome to share their ham radio activities for the past month. If enough members check in, it could be split over a couple of weeks by call sign (one week could be A-M, the next week N-Z). The remaining weeks in the month could be nets as is.
Question of the week, or;
Trivia question.
Contest(s) with prizes. Could be not missing a check-in over a certain period of time; answering the most trivia questions correctly; or ??? Not missing a check-in is fairly easy to do; what might be something a bit more challenging?
Maybe a combination of ideas.
If you like the weekly nets as is, you can tell us that as well.
We know you are creative and we would love to hear your ideas!  Rush an e-mail to:  or talk to us at our next weekly net meeting. 8:30PM every Monday on the 146.94-, 449.450-, and 449.825-.