It's tough to impress a bunch of experienced hams, some having 50 or more years of experience, but that's exactly what happened when we first met Skyler, KD0WHB, at the 2013 RMRL Holiday dinner. In a room of grizzled veterans, his youth was what first attracted attention, but his level of knowledge and curiosity impressed all who met him. Licensed as a Technician in July of 2013, he breezed through General (September, 2013) and on to Extra (January, 2014).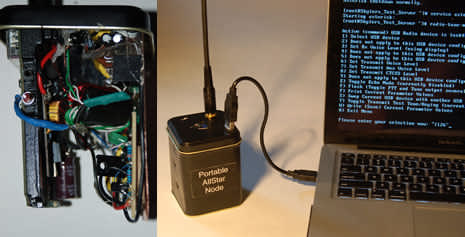 Skyler has always been attracted to the DIY spirit of ham radio, and has done everything from building a portable AllStar node that fits into a small tin can to constructing antennas and making satellite connections. His ham accomplishments including participating in a high altitude balloon launch project, operating as net control for the Satellite Net, putting together an EthoLink and AllStar repeater for fellow students, and assembling a mobile UHF/VHF radio for his mountain bike. He was recognized as the 2016 Bill Pasternak, WA6ITF, Memorial Young Ham of the Year. (And oh yeah, he's also an accomplished pianist.)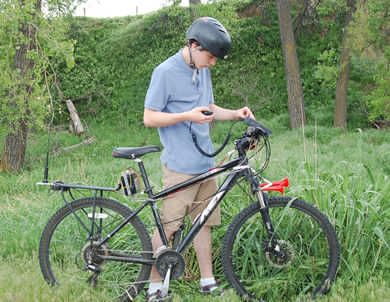 So what is Skyler up to now? He is studying Electrical Engineering at the New Mexico Institute of Mining and Technology. He's working on building some RF test equipment for his college radio club. (No surprise that he revived the club and has worked to build membership.) For details on just what Skyler is up to, and an opportunity to help contribute to this enthusiastic ham's efforts, check out his GoFundMe page.
If you know a member we should spotlight, please submit an article and photos to .