2017 Christmas Party report:
At the 2016 annual meeting, our new President, Dunnigan, made a commitment to the club to have a DMR repeater on the air by the end of the year. That commitment was fulfilled in November when the club's new Motorola SLR5700 Digital Mobile Radio repeater made its debut from Guy Hill on the club's existing 449.750 frequency pair. For more detailed information, check out our QRZ page "The RMRL Goes Digital!". We invite all RMRL members with DMR radios to come check it out!
Mike Kionka, KI0GO, was named the Chief Technical Officer for the club, and recognized for his extraordinary efforts and skill in keeping the RMRL repeaters in good repair and on the air. Even when the trip needs to be completed by snowmobile in several feet of snow.
As a matter of fact, all the contributors to the RMRL were recognized. We especially appreciate and acknowledge our Membership Chairman, Mike Weaver, our Monday night net controller, Bruce Minerly, our backup net controller, Steve Cosentino, our crack technical staff and contributors Mike Kionka, Tim Banks, Ed Boyer, Glenn Cascino, and Ed Weston. We also want to say thank you to our Boy Scout Representative, Roy Crosthwaite.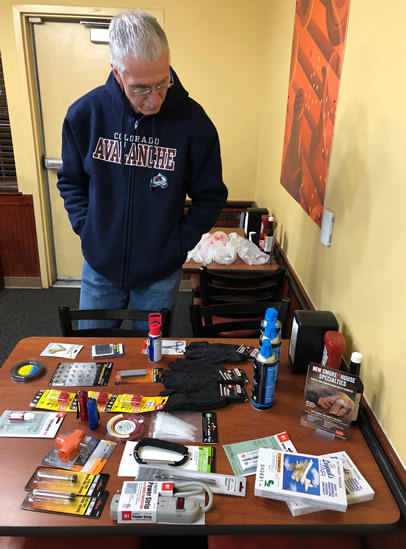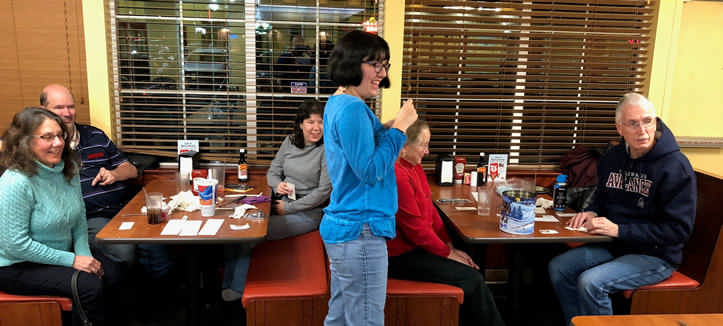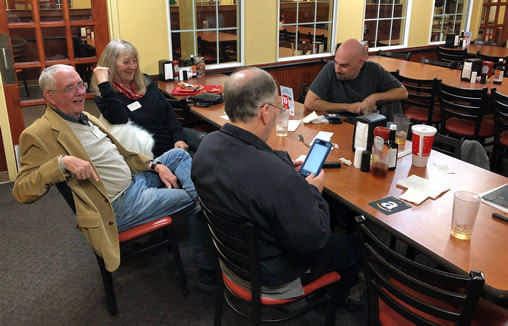 Original Post:
The annual RMRL holiday dinner will be held Wednesday, December 6, 2017 from 6:30 PM to 8:30 PM. The location is the Golden Corral buffet restaurant, 3677 S. Santa Fe Drive in Sheridan (west side of Santa Fe immediately south of Hampden).
When you arrive at the restaurant, pay for your party individually and tell the cashier you are with the RMRL group. The cost is $12.49 + tax adults, $11.49 + tax seniors (60+) for all-you-can-eat buffet. Drinks are extra, $2.59 + tax.
We look forward to seeing everyone there!