These photos show the mounting location of the final enhancement to our existing RMRL weather station located atop Squaw Mountain, home of two of our very popular club repeaters.
The new 5 in 1 sensor will now provide us with the ability to track wind speed, wind direction, temperature, humidity and precipitation amounts at an elevation of 11,460′. In addition, we also have three temperature/humidity sensors located in our repeater rack room. All sensors can be viewed in "real time" throughout our website under the heading "Squaw Mountain Weather."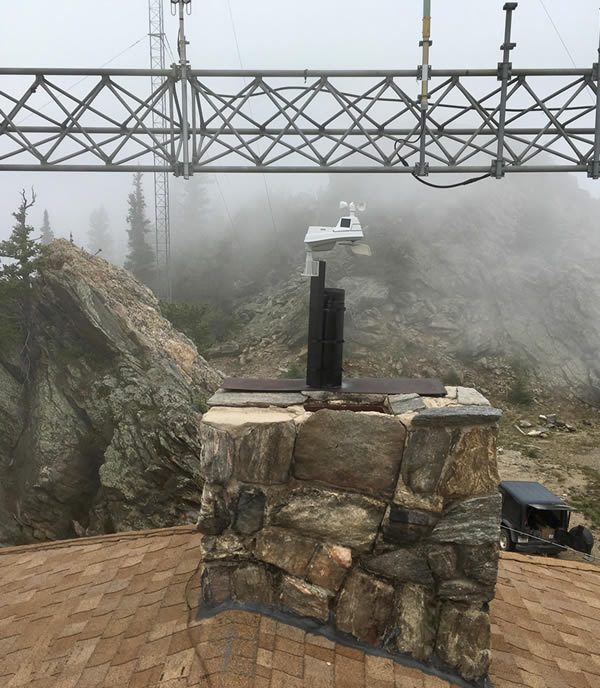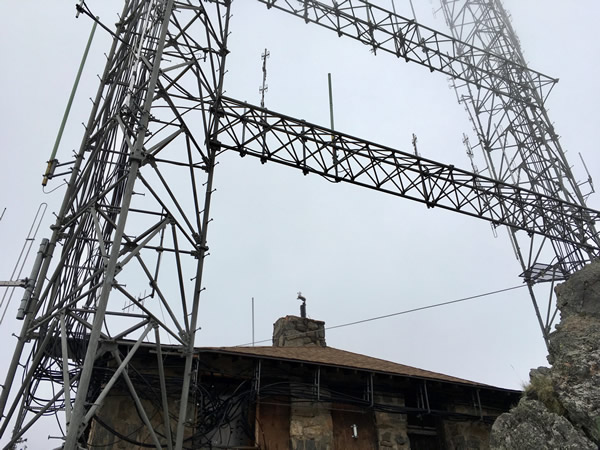 Thanks go to Kevin, KD0VHD, and Willem, AC0KQ, for their contributions to the Rocky Mountain Radio League. The sensor was installed August 10, 2017.