Announcing RMRL's very first DMR repeater! It's now on the air from Guy Hill on RMRL's 449.750 repeater frequency. This Motorola SLR5700 is on the Brandmeister network. Try it out!
449.750
Color Code 1
Talkgroup 310894
Timeslot 2
See below for further details.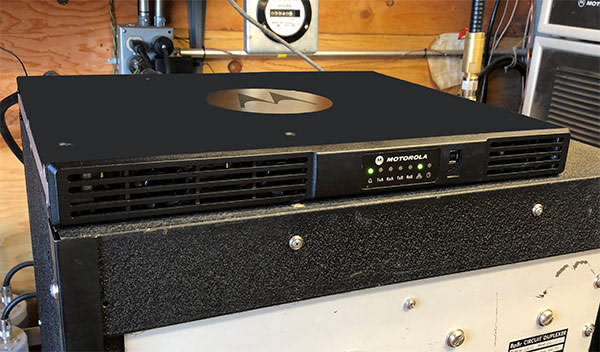 If you have a TYT digital radio, we are looking for someone who can be our "go to" person to help other club members program their radios.
If you have a Motorola digital radio, contact Becky at . Include your name, call sign, and telephone number. We will put you in touch with someone who has the Motorola programming software (and knows how to use it) and will meet you at HRO to program your radio.
Thanks to everyone who worked to bring it online, including Mike, KI0GO, Glenn WN0EHE, and Dunnigan K1DUN.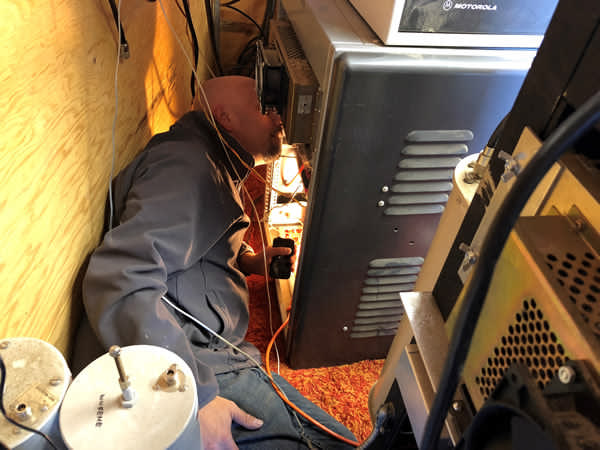 If you want to start out with a sample codeplug, try the RMHAM site, and proceed as follows:
In your codeplug, create a contact and RX group for talk group 310894
Create a new channel in your codeplug for accessing to the 310894 talk group via RMRL's DMR repeater.
Set the new channel parameters to 449.750 on RX, 444.750 on TX, time slot = 2, color code = 1, and RX group is the one you created that includes the 310894 contact.
Set other channel parameters as desired.
Follow steps 1-4 for any other talkgroup(s) you'd like to access through RMRL's DMR repeater but use time slot 1 instead of 2.
The basics of BrandMeister explained.  Here is the BrandMeister dashboard, and here is the BrandMeister Hoseline.